Maths Counts is back for 2018 and will take place on March 2nd – 3rd in The O'Brien Centre for Science at UCD.
This year we're planning our biggest event yet, with:
Free Registration for all teachers of mathematics
Live Demonstration Lessons by Prof. Tad Watanabe – international expert in teaching through problem-solving
Live Demonstration Lessons by Irish Teachers of mathematics
Interactive Workshops by Irish teachers involved in Lesson Study
Teacher Resource Packs, including digital copies of 100+ problem solving lessons
Attendance at this years conference is free of charge but you still have to register.


a
Irish Maths Teachers Teaching Live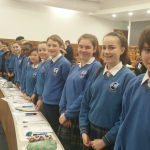 After breaking new ground with our live problem-solving lessons by Irish teachers, Maths Counts 2018 will again showcase three live lessons developed through our Lesson-Study programme. Details of these lessons will be posted in the coming weeks.
a
a
a
Professor Tad Watanabe Live Teaching and Keynote Address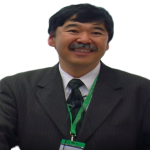 Tad Watanabe is a Professor of Mathematics Education and Assistant Department Chair in the Department of Mathematics at Kennesaw State University, Kennesaw, Georgia.  He received his Ph. D. in mathematics education from Florida State University and MS in mathematics from Purdue University.  As a native of Japan, Tad was always interested in mathematics education practices in Japan such as lesson study and teaching through problem solving.  Since 2000, he has attended numerous research lessons in Japan, both at primary and secondary levels.  He has written several articles on Lesson Study as well as Japanese elementary school mathematics curriculum materials.  He has worked with a number of Lesson Study groups in the United States, including the groups in Volusia County, FL, Oakland, CA, San Francisco, CA, and Chicago, IL.  He is also one of the leaders of the Lesson Study Immersion Program organized by Tokyo Gakugei University every summer.
Professor Watanabe attended the first Maths Counts Conference in 2013 where he wowed teachers with his approach to teaching geometry using open-ended problems. This year, Tad will teach a group of fifth-year students from Ardee Community School live at the conference and give a keynote address on the international impact of Lesson Study on professional development in mathematics education.


a
a
More information will follow…