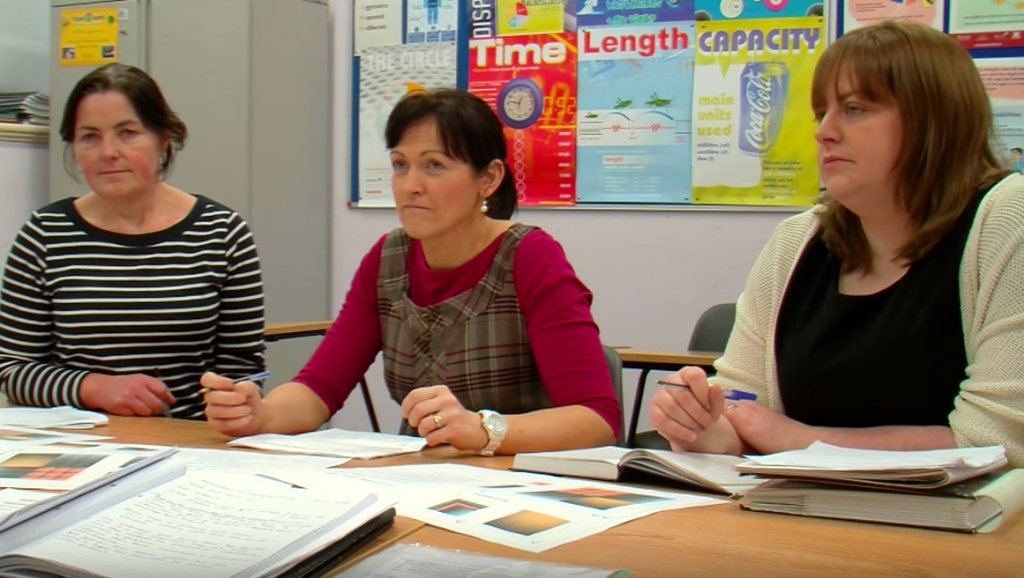 The Project Maths Development Team is currently planning half day school visits/repeat school visits to support the on-going professional development of teachers engaged in Project Maths during the third term of this school year. It should be noted that teaching and learning will be the focus of any such visit which will support learning in mathematics through teachers reflecting on practice and learning. The major goals of the school visits are to help teachers:
Recognise key mathematical ideas with which students are having difficulty with.
Gain insights into students' thinking.
Develop questioning that will help students deepen their mathematical understanding.
Analyse tasks to discover the mathematics content students will learn from engagement with them.
Make more mathematical connections.
Reflect on current department practices and school-based initiatives arising from the PMDT 2014/15 Seminar.
Please note that teachers' attendance at school visits is approved for the purposes of substitution.
If you wish to apply for a member of the team to visit your Maths Department during the third term of this school year, please complete the accompanying form and return/email to: Project Maths Office, Drumcondra Education Centre, Drumcondra, Dublin 9 OR email: grainneh@ecdrumcondra.ie or racheld@ecdrumcondra.ie by Friday, 8th April 2016.
If you receive a school visit in Term 3 and want to complete the on-line evaluation, click here.