Don't miss out!
Enrol in Reflections on Practice 2016-2017 and join over 150 Irish maths teachers from across 50 schools who have already signed up.
To make it easier than ever to get involved, we're now supporting meetings in schools and education centres across Ireland. See the map below for a list of current Reflections on Practice meeting venues. If none of these venues suit you, you should still enrol and specify a location suitable to you.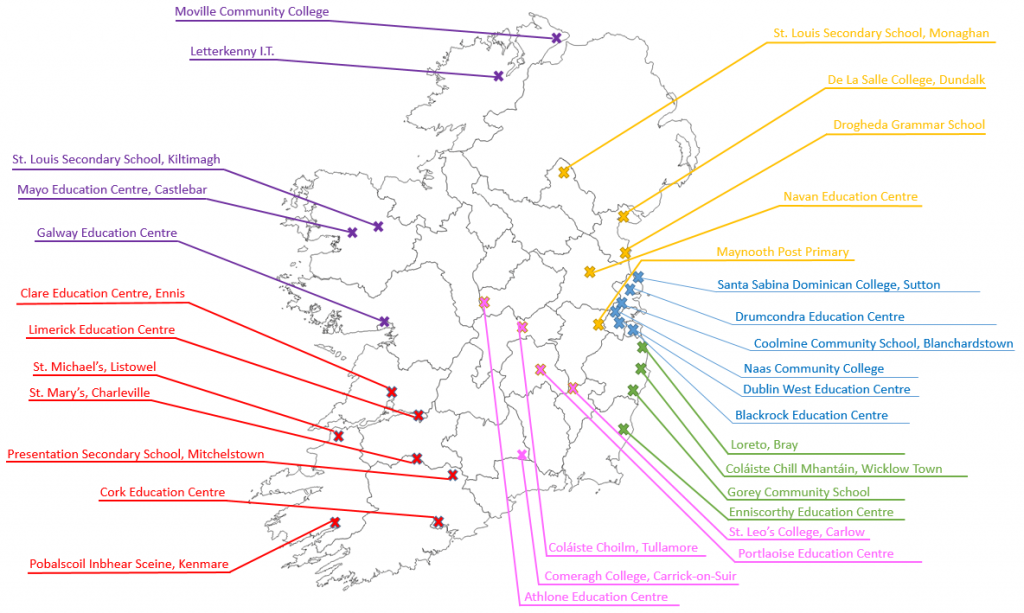 To enrol, complete the form below and click "submit".
Learn more about Reflections on Practice here.